Riders, volunteers, horses and supporters are coming together for Tauranga Riding for Disabled's annual Ribbon Day today.

Carter Toeke competing in the hoop race on Zena. Photos: Tracy Hardy.
The annual event promises to be a fun packed day, with nearly 40 riders of all abilities competing in various classes throughout the morning.
"These riders have been riding throughout the year and our Ribbon Day is a chance for them to showcase what they have learned," says Tauranga RDA manager Elisha Olds.
"They get to experience a real competition, with judging of each class and ribbons from first to fourth place. Our riders are very excited, and you can see the determination they have on the day to win a ribbon. It will be an exciting event."
Members of the public are invited to come along between 9.30am and 1pm to watch the riders participating in a range of classes.
There will be a café with fresh baking, drinks, and a sausage sizzle available on the day.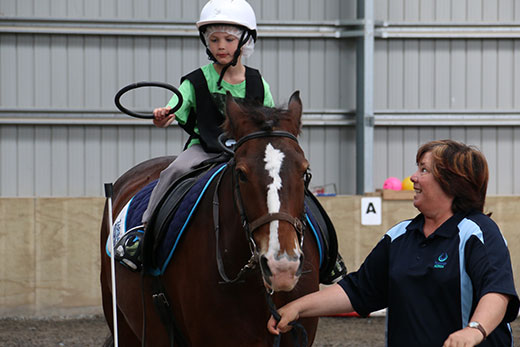 Tyrone Milroy riding Santa with volunteer Alisse Richardson.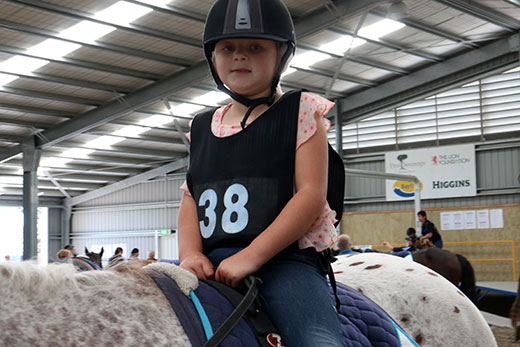 Taylah Edwards before the race.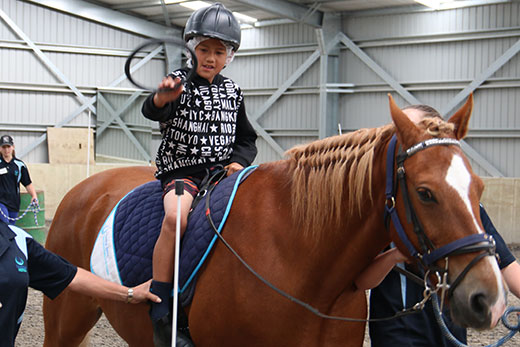 Maisen Barton-Ram riding Scooby during the hoop race.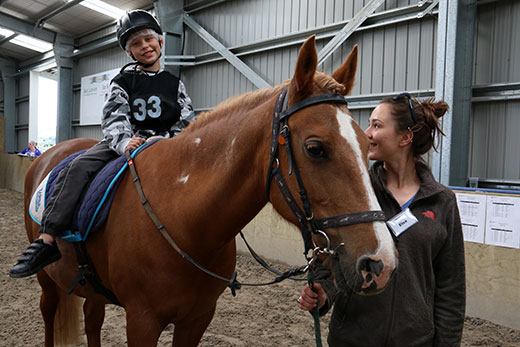 Zac Taylor riding Topaz at the event today.