Fuel was seen leaking from a Tiger Moth two-seater plane after it crashed at Tauranga Airport this afternoon.
Two people walked away from the crash on runway seven and were treated by St John Paramedics for minor injuries.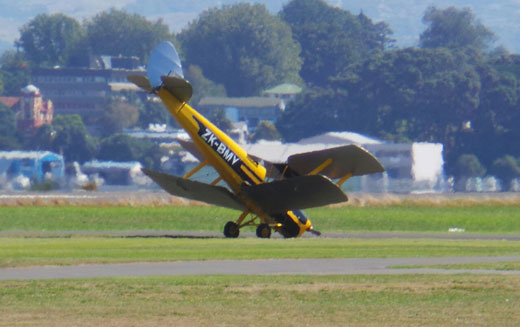 Firefighters at the scene sprayed down the leaking fuel from the small aircraft.
Stuart Davison was at the scene when the crash went down just after 3pm.
He says it didn't look like anyone was injured.
"But there is a fuel leak and the runway is closed while it's inspected," he says.
Tauranga City Council communications mamager Aimee Driscoll says: "This afternoon at approximately 3pm a privately-owned Tiger Moth plane with two people aboard, including the pilot, had difficulty landing at Tauranga airport.
"The two people walked away from the plane and were treated for minor injuries onsite.
"Civil Aviation will determine if an investigation into the incident is required. The plane has damage to the propeller.
"The plane was removed from the runway within 30 minutes of the accident. Air New Zealand services were only disrupted for five minutes and all services are back to normal."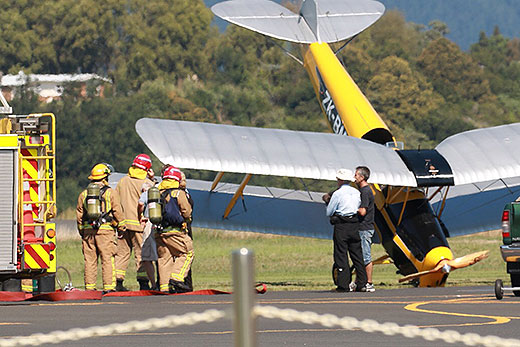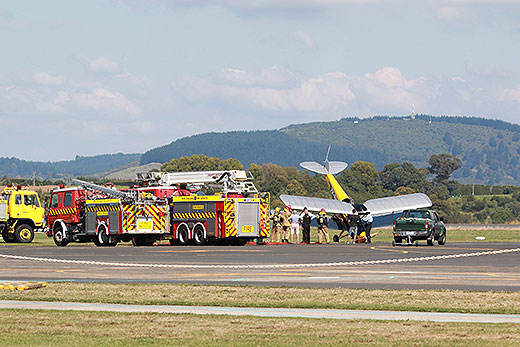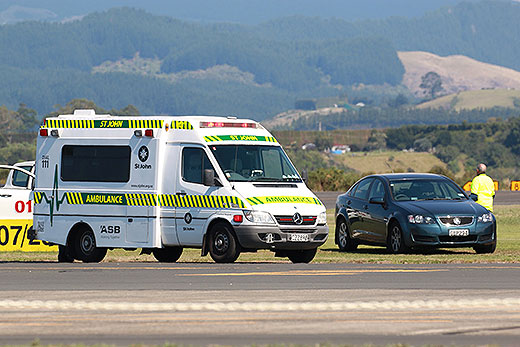 Earlier:
There are reports coming in of a plane crash at Tauranga Airport.
Emergency services are being called to runway seven following the incident.
An eyewitness described the aircraft as a Tiger Moth.
It is understood a Hazmat Unit has also been called to the scene.
There are no reports of injuries.
SunLive will have more soon.