Police are investigating a suspicious fire that completely destroyed a four door sedan early this morning.
Tauranga Fire Brigade was called to the car on fire at Kowhai Street about 5.20am to find it completely ablaze.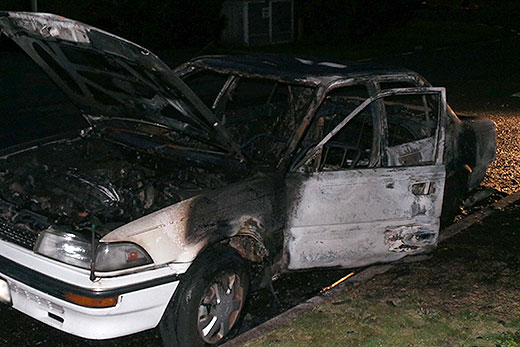 Tauranga Fire Brigade senior station officer Kevin Cowper told SunLive the car was "well and truly destroyed".
Northern Fire Communications shift manager Michael Uptown says firefighters called police to the scene to investigate.
"We had a few calls about it, so it was pretty noticeable.
"We called police to see what was what and once they arrived, firefighters left the scene."
Police are investigating the fire and say it's too early to say what has happened.