Firefighters spent about three hours as the scene of a fire in a hay barn in Moffat Road, Bethlehem last night.
Tauranga fire fighters soon had the blaze under control says senior station officer Phil Price, but pulling out and damping down smouldering hay took the time.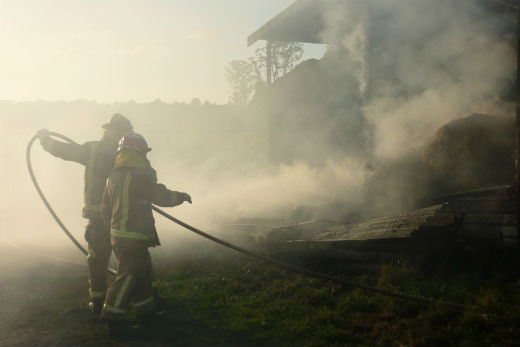 Fire fighters spent hours wetting down smouldering hay. Photo: New Zealand Fire Service.
"The barn was on fire as well," says Phil. "We had to use a tractor to pull the back wall out then spread the hay out on the ground. It turned into a very difficult, very slow job. It took about three hours to get the stuff all out."
The alarm was raised at 6.05pm. Two trucks from Tauranga attended, plus a water tanker from Greerton. The cause of the fire is unknown at this stage.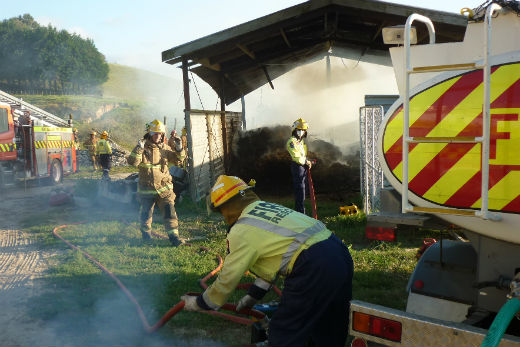 The back wall of the barn was removed. Photo NZFS.