Firefighters were called to 9th Avenue today after the contents of a rubbish truck caught fire.
Tauranga fire crews were called to the truck fire outside Pak N Save about midday.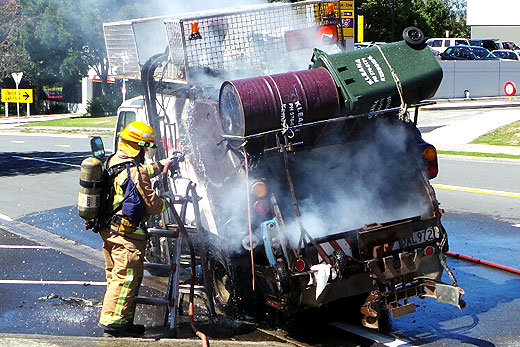 They arrived to find the contents of the Kleana rubbish truck on fire.
One high-pressure delivery was used to extinguish the fire.
It is not known what caused the blaze.