An annual community event is being cancelled for the second year in a row.
A Night Before Christmas, has been called off for the second year in a row. With uncertainty remaining around alert levels and safety protocols at major events, Tauranga Community Trust trustees had no other option but to acknowledge that the A Night Before Christmas could not proceed this year.
The hugely popular Christmas concert has been running since 1996, having been started by the Bethlehem Baptist Church.
It has grown considerably over the years, and now regularly gets more than 10,000 people.
The event has always been free for the community to attend, and this year was scheduled to run on Saturday, December 18.
Bethlehem Baptist Church senior pastor Craig Vernall says work has been happening all year on the event to bring it back, after it could not take place in 2020.
"The event was all ready to go. We had great artists lined up, amazing funders and supporters, some special touches to add and the joy of Christmas to bring to the community. Unfortunately, with four weeks to go, the event cannot go ahead in the current levels and the decision had to be made now. We held on for as long as we could," says Craig.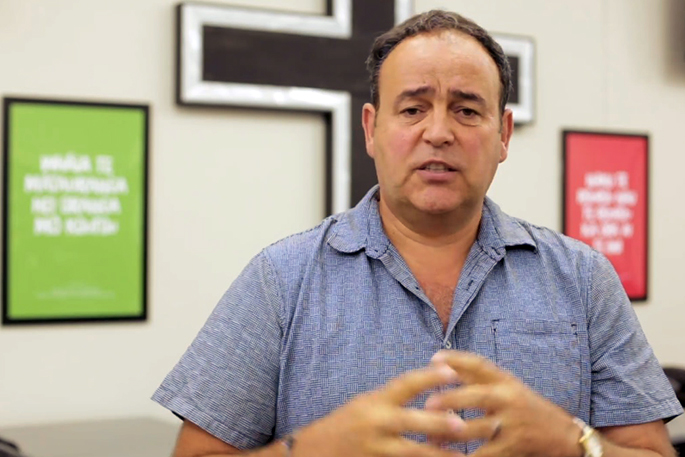 Craig Vernall.
The event has become a legacy event for Tauranga, and features as a yearly tradition for many families.
With a diverse lineup of acts including singers, musicians, dancers, Kapa Haka performers and more, plus a spectacular fireworks display, A Night Before Christmas is one of the Bay of Plenty's largest and longest-running community events.
"It is disappointing, however, we will be sure to try and bring the event back next year," says Craig.
"Christmas can be all about families getting back together this year, and then we look forward to seeing everyone again for a massive event in 2022."
A Night Before Christmas is proudly hosted each year by Bethlehem Baptist Church, and had plenty of support lined up for this year's event from major funders TECT, Tauranga City Council, WBOP Council, BayTrust, Stout Trust and the Ministry of Culture and Heritage.
The Tauranga Community Trust would like to thank all funders for their support, as well as local business sponsors and donors who had committed to the event, including ABS Electrical, Farmer Autovillage, Pyes Pa Dentists, Papamoa Optometrists, Brunel Construction, Brother International and many other anonymous donors, as well as supply partners Sun Media, MediaWorks, Kale Print, Trinity Wharf, Aim Hire, Generator Rental Services, Endless Fencing, Aegis Security, The Production Co and Events Innovated.