The Good Collective, a "one-stop impact hub" for the charitable sector is extending its footprint beyond the Waikato into the Bay of Plenty.
The meta-charity was started in 2018 and is now branching out nationally after a temporary pause due to last year's Covid-19 lockdown.
The Good Collective runs the only New Zealand business event of its kind, bringing together charities, private funders and businesses to network and seek out opportunities of mutual benefit.
Kiwi fashion designer and entrepreneur Annah Stretton founded the organisation after starting her second charity Kia Puāwai in 2016, where she saw a need to transform the effectiveness of the charitable sector by leveraging the power of the business community.
With more than 30 years of entrepreneurial nous under her belt, Annah says it's more an important than ever for businesses and charities to stand together to successfully tackle the current Covid-19 climate.
"We must help the New Zealand charitable sector innovate their way forward.
"Entrepreneurs and charities share two critical skill sets- they're the ultimate problem solvers and are both tirelessly dedicated to their cause.
"Working together, we can supercharge the quality and sustainability of those organisations who do good in our community.
"It's therefore vitally important to build up resilience in the service models and balance sheets of charities and not for profits across the country as a matter of urgency."
The Good Collective past events- which are free to all charitable sector members- have hosted inspirational New Zealand business leaders such as former New Zealand Prime Minister, Bill English, Eat My Lunch NZ Founder and CEO, Lisa King, as well as Annah herself.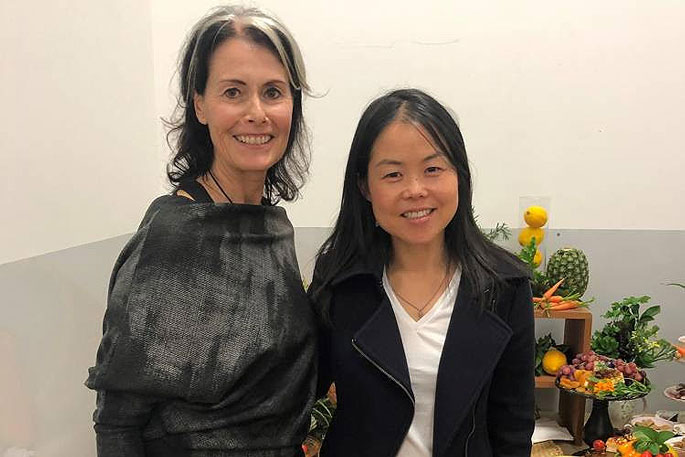 The Good Collective Founder, Annah Stretton with 2019 TGC guest speaker, Eat My Lunch NZ CEO, Lisa King.
The Good Collective has also recently developed 'The Entrepreneur's Toolkit'- a resource created to help supercharge the positive impact on communities served by the charitable sector.
The diversity of organisations now finding value in The Good Collective include clients such as Child Matters, The Cake Detective, YWCA Hamilton, Te Rūnanga o Kirikiriroa Trust and the Coastal Taranaki Health Trust.
"By simply adding some of the tools from the Entrepreneur's Toolkit, such as good communication, agility, innovation and decision-making, we can start to shift the dial on the sustainability and effectiveness of the sector."
If you are part of the charitable sector and are looking for support to better navigate the waves of change, build resilience into your business, or scale your impact, The Good Collective would love to speak to you.
To find out more about The Good Collective, visit www.thegoodcollective.org.nz, email info@thegoodcollective.org.nz or phone: 07 280 5611.