A Tauranga community cycling event generating awareness for children living with brain injuries has raised more than $6000 in funds.
The Pedal & Spokes Family Cycle Event, hosted by the Brain Injured Children Trust, took place last Saturday with people taking a scenic ride through Kopurererua Valley.
Those involved spent the day pedalling around the Tauranga bike trail with "fun stops" along the way.
The journey ended at the Historic Village with kai, games, face painting, balloon art and more sport.
Brain Injured Children Trust administrator Karen Williams says the event tried to "break down barriers" so that everyone could get involved in the cycling event.
"We try to break down barriers so that kids with disabilities can participate.
"One of our family's that participated – it was the first time the mum had ever been able to ride a bike with her daughter."
She says the event is not exclusively for people with disabilities.
"We do not want this to become a disability event, that's not what we are about. We are about community, fun and inclusion."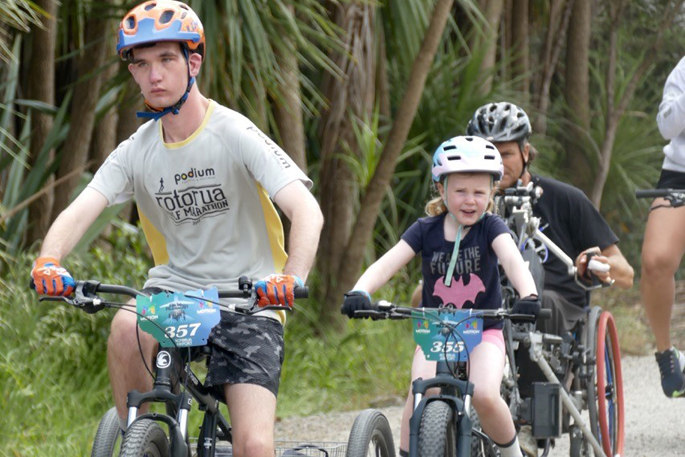 Karen has her fingers crossed the event will only get bigger in years to come.
"We have a good model here, and we are going to keep it rolling. We just want it to get bigger and better – it is so powerful.
"The more healthy-bodied people see people out there with disabilities just participating and living normally, the less special they become. And that's where we want to arrive at."
More than $6000 was raised last weekend, with Karen saying some of the funds will go into making next year's even better.
The rest of the money will help trust clients receive the treatment they need.
The Brain Injured Children Trust aims to empower families by providing "life-changing resources" that will enhance the quality of life for their brain-injured children.
"We work for the children that have been told they will never walk and talk," says Karen.