Tauranga's Sikh community couldn't join together and pray on one of the biggest days of the year this week.
But there was still food – lots of it.
Monday was Vaisakhi – a celebration that commemorates the formation of Kalsa Panth and with it much of the Sikh way of life.
Amrit Kaur from the Tauranga Sikh Sangaat Temple said Sikhs observed the day in their own way at their own homes but they still wanted to give away food to the community.
"We normally do a large gathering at the temple and people come to pray."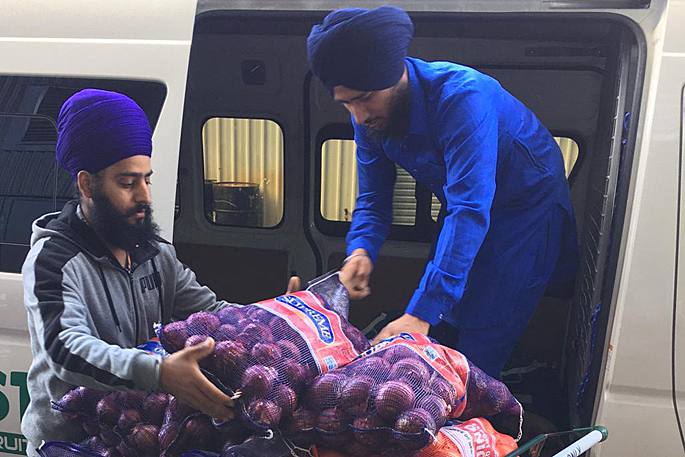 Anoop Singh (inside van) and Navjot Singh help load the food into the van.
This time they gathered together donations of food and gave it all to charity Good Neighbour, to give to those in the community who need it.
Good Neighbour Community Impact Manager Cam Hill says the temple is actually their own neighbour and has been very generous in the past with food donation and other help.
On Monday they took delivery of 600kg of food from the temple and it has been a massive help.
"Because today (Tuesday) we are really starting to ramp up our response to families in the community who are really starting to feel the bite of this lock-down," Cam says.
Amrit says the donation included 15 crates of milk and a van full of food, including fresh fruit and vegetables, rice and bread.