UPDATED 2.10PM: All road users are being asked to avoid State Highway 2 Karangahake Gorge after a serious crash.
The road is expected to be closed at Mackaytown until around 4pm while the truck involved in the crash and the debris are removed, says a statement from the NZTA.
"A detour is in place via State Highway 26 and State Highway 25a for southbound traffic and reverse for northbound.
"People can expect delays. The detour is expected to add around 90 minutes to your journey."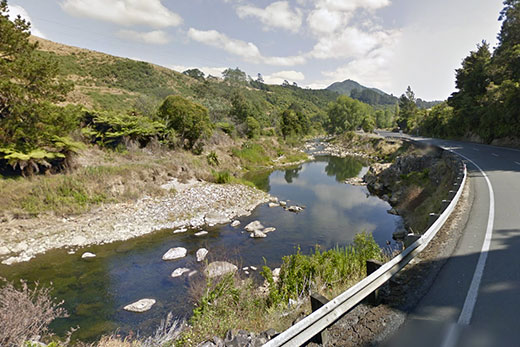 Police are advising motorists to expect delays after a truck rolled earlier this morning in the Karangahake Gorge.
There are delays on State Highway 2, and police say it's likely the road will be closed for a number of hours when a crane arrives to remove the truck.
Traffic management is in place, but motorists should avoid the area if possible.
The truck rolled at around 8.30am, but the driver is uninjured.