Matapihi-based Ngai Tukairangi Trust's acquisition of one of New Zealand's largest kiwifruit orchards was formerly concluded in Hastings on Tuesday.
The record $40.2 million transfer of the 60 canopy Hectare orchard formally concluded with a powhiri at Omahu Marae in Hastings where the previous owners, the Eriksen family, officially handed over the orchard to Ngai Tukairangi Trust.
The sale was announced in January and ANZ has praised the purchase, describing it as an example of the increasing leadership roles Maori are taking in New Zealand business.
"This landmark deal is an exciting opportunity for Ngai Tukairangi. From humble beginnings they've established themselves as top performers in the kiwifruit industry," says ANZ Head of Maori Relationships David Harrison.
"Opportunities to double your size and build scale and diversification don't come around often. Ngai Tukairangi have seized that opportunity, reinforced their leadership in the kiwifruit sector, and expanded their footprint."
Ngai Tukairangi trustee Neil Te Kani says the acquisition marks an important milestone for the trust.
In 2016 the trust developed a strategy to acquire more land and this purchase is a natural progression for Ngai Tukairangi, he explains.
"We have always been leaders in the kiwifruit industry, and we've maintained our long-term commitment to the sector despite challenges the industry has faced.
"It's a strategic decision, we signaled it at last year's AGM we said we need to get bigger in terms of our footprint in the industry. We see that footprint having an impact on returns back to growers so it's an exciting industry and we wanted to continue the legacy of our grandparents who started with this.
"Most importantly this new 60 canopy hectare orchard helps grow our capacity to sustainably provide tangible benefits to our current and future owners."
Buying the Hawke's Bay orchard provides Ngai Tukairangi with geographic diversification of their crop, but moves them outside their traditional tribal boundaries into the Ngati Kahungunu region.

Ngati Kahungunu iwi leader Ngahiwi Tomoana welcomes the deal.

"We welcome Ngai Tukairangi into our rohe as we want to renew whakapapa relationships and create co-investment opportunities with other Maori groups that provide economic benefits to local whanau," says Ngahiwi.

The sale comes as the Kiwifruit sector continues to see strong growth as it recovers from the PSA outbreak in 2012.

ANZ Northern Region Commercial & Agri general manager Kellie Burbidge says kiwifruit is the country's largest horticultural export, and shows how the New Zealand economy is diversifying beyond dairy.

"The industry has shown real resilience and ability to rebuild, which is fantastic to see, and it's important for us to support high performing operators, like Ngai Tukairangi."

NZ Farmer reports the trust bought five orchards comprising the 66.47 hectare Fernhill properties, marketed by Stan and Chris Robb at PGG Wrightson Real Estate, Tauranga.

PGG Wrightson Real Estate general manager, Peter Newbold says it is one of the largest sales, by value, of any New Zealand rural property

"Many observers will also be gratified knowing this transaction took place between two New Zealand-based entities," believes Peter.

"Even for sales of this magnitude, locals have the capacity to purchase New Zealand rural property, despite competition from overseas interests."

The orchards are in their third year of producing SunGold, and are yet to reach maturity.

"At present about 5-600,000 trays are being harvested, but there is potential to reach up to 1 million trays," says Stan Robb.

Located 12 kilometres north-west of Hastings, the orchards were developed over 20 years ago. They have artificial shelter, frost protection and irrigation.

At just over $700,000 per canopy hectare, the 66.47-ha Hawke's Bay sale is slightly cheaper that an earlier purchase of a Te Puke kiwifruit orchard, which went for more than $800,000 per canopy ha.

Prices for gold kiwifruit orchards have soared in the past two years, from $450,000 per ha in 2015 and leaping to $600,000 per ha last year.

In response to global demand for the SunGold variety, Zespri has been steadily releasing more licences to grow it. Kiwifruit growers have paid out a median price of up to $200,000 per ha each for licences to the sought-after variety.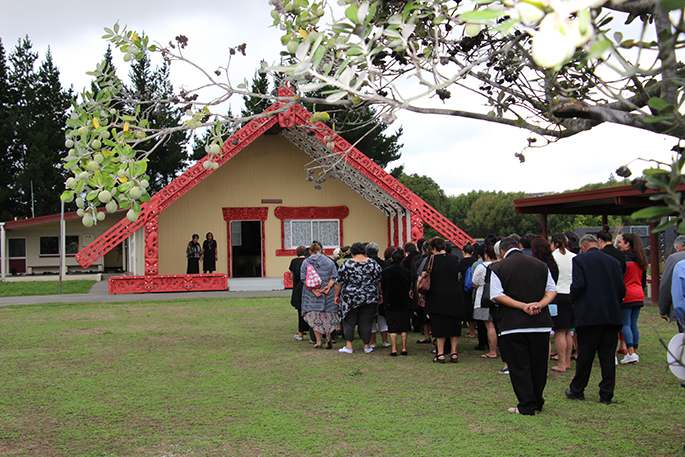 The record $40.2m sale is formally concluded with a pōhiri at Omāhu Marae in Hastings.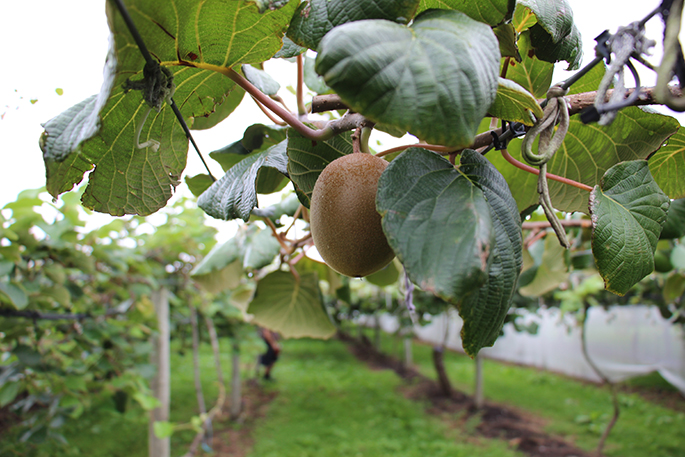 The 60 canopy hectare kiwifruit orchard.