Today marks the 150 Year commemorations of Te Weranga ki Taumata - The Bush Campaign - which is being marked with the raising of a pou at Pyes Pa.

Ngai Tamarawaho spokesman Peri Kohu says raising the pou is one of three functions being held to commemorate the bush war.

Damian Kohu is responsible for carving the pou.

The pou stands 5m high.

While it is little known about now, the bush war is hugely significant for local Maori.

"To us it is a big deal, it's hugely significant for us," says Pere.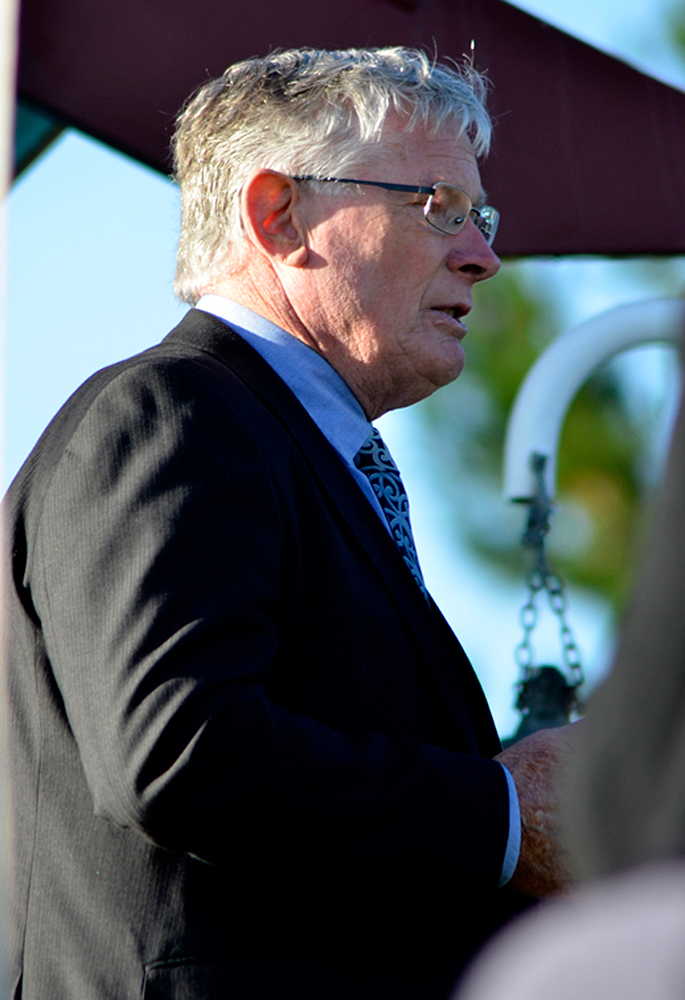 Western Bay of Plenty District Council Mayor Garry Webber.

Known by historians as the Tauranga Bush Campaign, it was a small-scale conflict resulting from the surveying of land that was confiscated from Tauranga Maori after the Battles of Gate Pa and Te Ranga in 1864.

Some Maori responded to the surveying by interfering with the process, and with threatening the surveyors.

The government responded in 1867 by sending in troops to burn villages and destroy crops.

The Waitangi Tribunal regards the response as unjustifiable.

'The actions of Crown forces in burning villages and destroying cultivations were excessive in relation to the declared aim of the campaign, which was to apprehend individuals who had interfered with surveys and threatened surveyors working on the confiscated blocks'

Historians say that prior to the bush war, Maori had successfully created a thriving economy in Tauranga, attaining economic benefits from their involvement in the colonial economy.