A new website being touted as the 'Tinder for gardeners' is helping green-thumbed Kiwis swap seeds, flowers and bulbs.
Launched this summer, Floragora is quickly taking root with flower enthusiasts as the website aims to make it easier for gardeners to find each other and arrange swapping agreements across New Zealand.
The name 'Floragora' is a mixture of 'flora' meaning plants of a particular place and 'agora' which was the market square in the ancient Greek cities.
Founder Thomas Pedersen, who is originally from Denmark, says the idea for the website came to him during the current winter season in his home country:
"We launched Floragora in Denmark at the end of our summer. But then the winter came and there is not much gardening going on. So I thought why not make a version for a place where it is actually summer right now – and then we started making a version of the service tailored to New Zealand."
The basic idea came from his own experience after establishing his very first garden – but did not find a good tailored marketplace for plants.
"I was surprised. In a world full of new services like Airbnb, Tinder and car sharing services – no good social marketplace for plants existed for those of us who have become hooked on the wonderful hobby of gardening.'
And swapping flowers has shown to be more rewarding than Thomas expected.
He says initially, the idea was to create a purely practical tool, but he's since found that flower swapping is quite rewarding.
"At the very same time you have the joy of giving and receiving – and that is kind of a double trigger of happiness – so now I am quite hooked myself."
On the Florgora marketplace it is free to swap flowers, seeds and plants and all you need to do is create a swap post and fill out a wishlist.
Besides swapping, you can also sell flowers and plants on Floragora.kiwi for a small subscription fee.
For more information or to get swapping visit: www.floragora.kiwi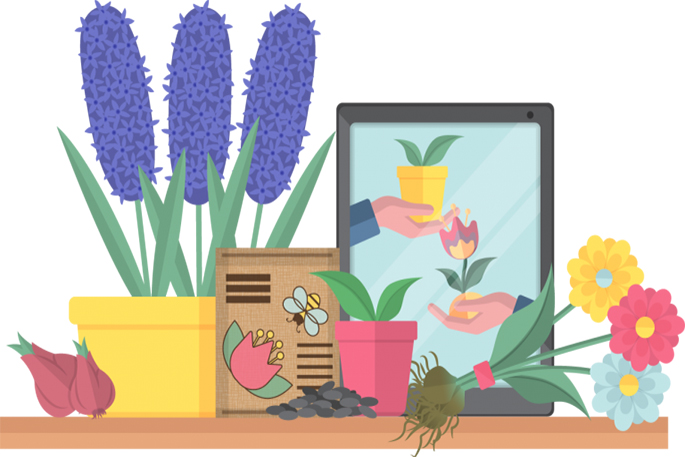 Image: floragora.kiwi