Due to strong winds, the premiere of local short film Implications of Imagination has been postponed until Thursday.
Created by 16-year-old photographer and filmmaker Rose McMahon, the short film was to make its debut during Night Owl Cinema's screening of The Lion King down at Mount Drury tonight.
Rose, who runs successful photography business Little Miss Rose makes her directorial debut with Implications of Imagination which explores the relationship between a teenage boy and his much younger sister.
Being a teenage boy, Oliver thinks 'believing' means not telling his younger sister Maggie that fairies don't exist, and even if they did, they wouldn't hang out in the forest near their house.
But what if he's wrong – what if believing can bring about a little magic?
"The goal of this film is to encourage people of all ages to dream a little, to let themselves imagine what might be possible and believe in themselves," explains Rose.
Implications of Imagination was filmed in just one day, on an almost zero budget, with a cast and crew of volunteers.
The film also marks the acting debut for local actors Fletcher Oxford and Daria Galey, while the crew involved in producing the film included a talented cohort of scriptwriters, camera operators, sound technicians, drone operators, film production people, hair and makeup artists and casting agents.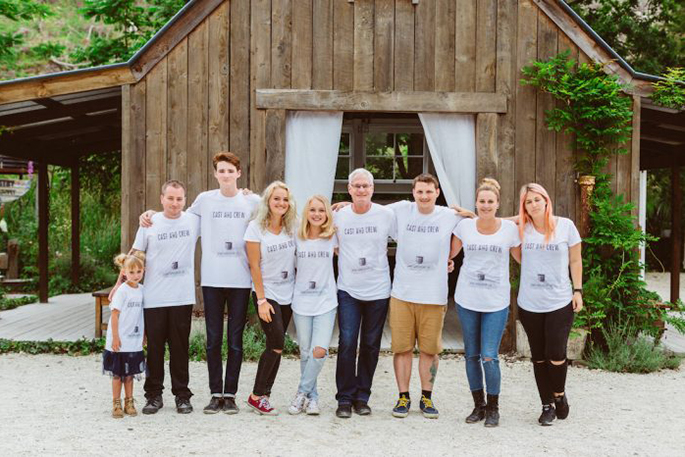 Rose believes the film showcases just how talented the film community in the Bay of Plenty is, with so many incredible and capable people.
"Seeing the film on the big screen in front of a big crowd will make all the hard work and effort worthwhile. And will be a thrill for all the cast and crew."
The screening will be attended by the full cast and crew, with a short introduction from Rose, while Fletcher Oxford, who is also a singer and songwriter, will perform a song he's written which was inspired by the movie.
Night Owl Cinema presents Rose McMahon's Implications of Imagination and The Lion King at Mount Drury Reseve in Mount Maunganui on Thursday, January 5, at 8pm. Gold coin entry.
For more information about Night owl Cinema visit www.nightowlcinema.org.nz or to learn more about Implications of Imagination visit www.twinklingbat.com