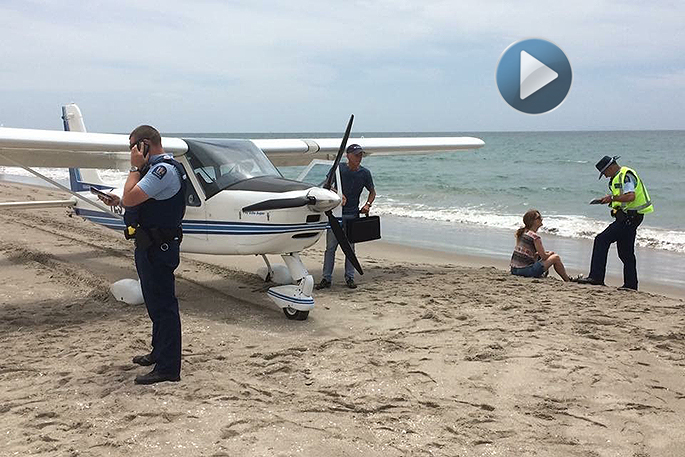 Click the image above to watch the video
Tauranga pilot Colin Loker made the decision to land on Papamoa Beach after experiencing some trouble while in the air.
The Tecnam Sierra P2002 was carrying four people when it made an emergency landing on Papamoa Beach yesterday afternoon.
Police say the plane experienced fuel issues, forcing the pilot to make the beach landing.
"No one was injured and the matter has now been handed over to the Civil Aviation Authority."