Art Beat
with Rosalie Crawford
The recent huge interest in film making generated by the BOP Film community has resulted in requests for workshops for people keen to learn about the many facets of making a movie.


BOP Film's Just 3 Girls.

Who does what on a film set? What are the different departments and roles? The art department? Production designer? Producer? Director? What is stand by props? How do they do some of those stunts? How is a film edited? Some of these questions I've been trying to sort out myself while learning on the job as the writer and then location manager for two recent short films I was involved with.
I talked with Jannine Bishop, who is the props designer and events coordinator at The Incubator. She worked at Renaissance Pictures on Xena and Hercules, was the props coordinator for helping create the futuristic monsters for Cleopatra, has worked for Shortland Street and Lawless and was the art director and production designer for Street Legal. She knows her stuff, and plans to soon launch an art department for BOP Film. She was in charge of the set design for BOP Film's Just 3 Girls, while Sandi Cutts was responsible for the makeup.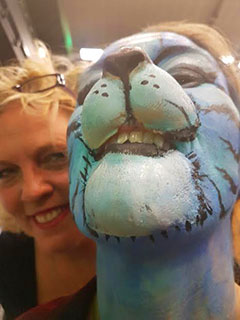 It's quite a wonderful thing to see some of these highly skilled people making the Bay of Plenty their home. Sandi Cutts has over 15 years' experience in the television and entertainment industry, her work has won several awards for special FX, one judged by Richard Taylor at Weta Workshop.
Mana Hira Davis is an actor and stunt performer and is known for his work on The Lord of the Rings: The Fellowship of the Ring (2001), The Lord of the Rings: The Return of the King (2003) and The Hobbit: The Battle of the Five Armies. The short film by the BOP Film community "Just 3 Girls" showcases some of the work by the stunt team coordinated by Mana. (https://vimeo.com/178385133)



Mana Hira Davis.
Tanya Horo, owner of BOP Actors, is a multi-talented performer, a singer, songwriter and actor, with television roles in Shortland Street and Jackson's Wharf behind her. Recently she was lead in the feature film The Z-Nail Gang, a crowdfunded production filmed in the Bay of Plenty.
Tess Blackett has experience in television and video camera work and editing, recently working as editor on Just 3 Girls. Anton Steel, a film director and the president of BOP Film, has worked on Crouching Tiger Hidden Dragon, the Z Nail Gang, Spartacus, The Hobbit, and the recent Scarlett Johansen film Ghost in the Shell.



Tessa Blackett.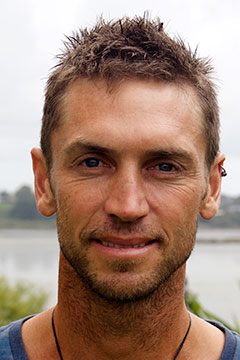 On Sunday 28th August, BOP Film will run a one-day workshop covering an introduction to story structure, scriptwriting, and cinematography with Anton Steel, the art of editing with Anton Steel and Tessa Blackett, an introduction to acting with BOP Actor's Tanya Horo, production design, props, makeup and wardrobe with Jannine Bishop and Sandi Cutts, and an introduction to stunts with Thomas Kiwi.
To register for these workshops, go to www.bopfilm.nz or email info@bopfilm.nz.
Rosalie Liddle Crawford / P 0210728255 / E Rosalie@topshelfdesign.com
Anton Steel.

Kelly Ohara with prosthetic make-up by Sandi Cut.