Warning: Contains offensive language, sexual themes and a good rogering.
The Americans have a saying when talking about the
sporting teams they support; "We're rooting for them."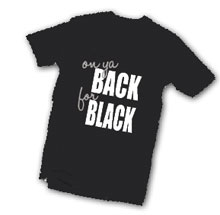 For those who missed it the stupidist idea of the year, it was suggested that All Black fans abstain from sex for the duration of the Rugby World Cup as a show of support for our team.
The idea was swiftly kicked for touch, but not before it made our country the butt, so to speak, of jokes worldwide.
So here at RR, we are not having a bar of this "abstain" nonsense. In fact, we launched a counter campaign; encouraging rampant sex throughout the entire cup to show the country's virulent support for our team. We've called it "Rooting for the All Blacks."
To take part in the RR counter campaign, simply carry on carrying on.
In fact; go for it like rabbits. Every time the All Blacks score, so should the fans.
Forget any half-cocked idea about abstinence; this is no time to hold back.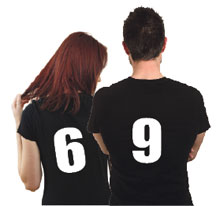 You may need to leave extra room on the couch during games because we expect there to be a large amount of scoring. Whoever is on top at half time, remember to change sides. You know things are hotting up on the field when you hear a commentator excitedly announce the halfback is making a pass; or Mexted's favourite, the fullback has come inside the centre. And let's not even start on the hooker action.
Other slogans for the campaign include; "Rise up for the All Blacks" and "Harden up, New Zealand" and "On yer back for Black".
In fact, we'll be rooting for other teams in the cup – including whoever is playing against Australia.
Ken Ring of Fire
In weather news, Ken Ring successfully forecast the polar blast, declaring that there would be some cold weather this winter. It might be in one of the weeks in July, August or September and there was a 20 per cent chance of an earthquake, 80 per cent of the time that it wasn't snowing. Or graupelling. He failed to successfully forecast that The Sun lunchroom would run out of tea bags on Thursday afternoon.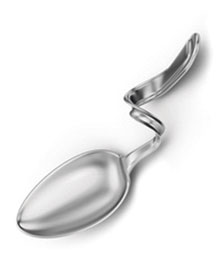 The Skeptics Society this week bestowed some media with the Bent Spoon award for being suckered by this hapless 'forecaster'.
It awarded the prize for journalistic gullibility to all news media outlets and personalities who took Ring's earthquake prediction claims at face value – claiming that he'd misinformed the public and contributed to 50,000 people leaving Christchurch – with all the inconvenience, cost and emotional harm it caused.
The NZ Skeptics website says the group is dedicated to increasing public awareness of the "dangers and inanities of pseudoscience and bogus paranormal claims".
Here at RR, we can't think of a better summing up of Mr Ring's operation.
Make your own
On the subject of dressing – public scorn is making a meal of the adidas controversy. Our advice here is simple: If you don't want to pay the price, don't buy it – more abstinence?
Besides, the All Blacks jersey is a revered and sacred piece of sporting kit that should be earned, not bought. Only those selected for the team should be wearing them. Supporters should be happy just wearing black. Sure, some fans' versions are okay, but they don't need to be the sponsor's version necessarily. Better still, get mum to make you one.
There are plenty of keen sewers out there only too happy to whip you up a customised silver fern on a black sweatie.
Just ask my loyal fans in the Spinners and Weavers and embroidery groups – they'll knock out an AB fan's jersey for next to nothing or stitch you up with a fine, custom-made silver fern on any old black jumper.
C'mon New Zealand, times are tough. Instead of bleating at the cost, call on some good old Kiwi No.8 wire ingenuity and DIY.
It's not a prerequisite of enjoying the Rugby World Cup to have a stock standard, premium-priced adidas jersey.
All you need is black. And don't worry about pants – You won't need them, rooting for the All Blacks.