Daniel Hutchinson
From The Hutch
It was a huge relief for everyone when the giant container ship Ever Given finally slid out of the narrows of the Suez Canal this week.
That was a hard squeeze, but at least it's out of the way and the world can continue with its regular business.
And boy has that business been backing up - billions of dollars of trade held up for days - adding more discomfort to a global economy already suffering from Covid-induced supply issues.
Personally, I get peeved when I have to divert around routine roadworks. I'd be furious if I had to divert around Africa.
This comes on top of more than a year of personal inconvenience and trade restrictions around the globe.
What has proved beyond a doubt to be the most resilient human trait through all of this, is our ability to take the proverbial out of just about any situation on social media. The memes and mockery surrounding this event have been positively medieval.
Warming to it
And it also gave the Russians the opportunity to push the merits of its alternative shipping route through the Arctic.
Previously, this route sent shivers down the spines of mariners.
Crashing through ice and icebergs isn't everyone's idea of a good time.
However, the Russians and those Scandinavian countries in the area are pretty excited about the opportunities being thrown up by the melting of the ice cap.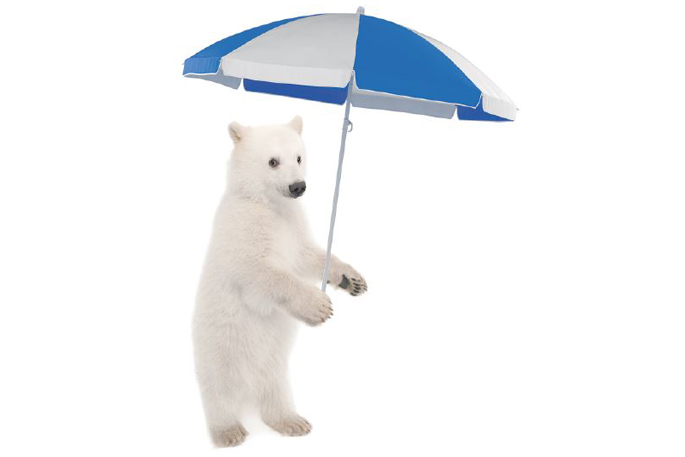 For starters an estimated 13 per cent of the world's undiscovered oil and 30 percent of the world's gas is now entering the realm of possibility for development.
Secondly, the opportunities thrown up by an alternative trade route are very real for those communities on the icy edge of human civilisation.
The idea of dozens of nuclear powered icebreakers smashing paths through a melting Arctic is a perverse and horrifying concept for many, I suspect, but an intriguing prospect for the shipping industry.
It only takes about 18 days for a ship to travel between Europe and Asia using the Arctic route, compared with 30 days through the Suez Canal. This would presumably be good for New Zealand too.
Maybe not so great for the planet though.
Back to business
It's that time of the year again when we reverently observe arguably our most significant religious occasion, even if it's only by eating spiced buns and chocolate eggs.
We are reminded of the story, congregations mark the miracle with special services and businesses close out of respect, including this newspaper which was produced and delivered a whole day early.
Out of interest, historians have got this date fairly well pinned down and the general consensus is that the crucifixion happened on the first Friday in April in 33AD - AD of course stands for Anno Domini or the year of the Lord.
Nowadays there are certain things that everybody simply takes for granted - whether you are a firm believer or just think having a day off from the grind is a good thing for the soul.
Basically, not much can open on Friday.
You can't buy groceries on Friday unless you get a ready meal from a service station. You can buy petrol and lubricants for your car though because nobody's got a donkey these days. And weirdly enough, you can have an exhibition.
Not sure what that's about.
The rules are pretty onerous for Friday.
This is, after all, when the serious stuff happened but on Sunday - the day of the resurrection - it all gets a bit cloudier.
Mixed messages
Surely this should be a day of celebration - I mean the shops and pubs open up after 1pm on Anzac day after all and that's a pretty sombre affair.
In 2016 the National Government did what many countries with strong Christian roots have done and passed the buck onto Local Government to sort out. About two-thirds of councils - including Tauranga City and Western Bay councils - told retailers they could go ahead and do what they want on Sunday.
The other third - including the Auckland Super City - decided to stick with trading restrictions on the Sunday.
So, now all the retailers of Auckland who have already lost tremendous amounts of trade through four full or partial lockdowns are questioning why they can't open this time around.
That extra day would be a Godsend on such a long weekend as this.
A great way to celebrate the revival of the economy post-Covid.
Auckland Mayor Phil Goff says critics have left it too late as it takes a year to change the rules.
Given it only took two days to shut the whole country down this time last year, I find that a bit hard to believe.
Why on earth the Government doesn't simply make one rule for the whole country is anyone's guess. Hopefully sense will prevail sometime in the future.
Miracles do happen.
daniel@thesun.co.nz