Winston Watusi
Music Plus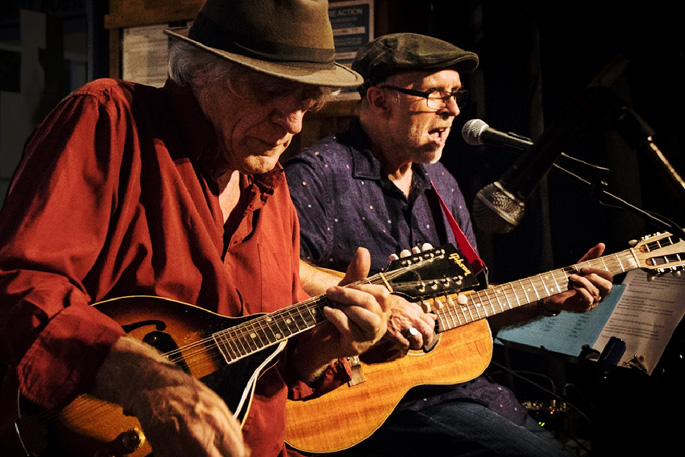 This week it looks like a case of déjà vu all over again. Shows once cancelled are returning apace.
It's happening so much that when I started writing this week I was seriously having flashbacks. But there's a lot to cover so I'm not going to hang around. I just mention this as a warning in case reading this you feel in a bit of a time warp (And we all know what to do in that case – hint: it involves a jump to the left...).
So let's start with two concerts that you have now already read about twice in this column. And first up, just like last week, it's the Katikati Folk Club. They get together, usually once a month, at The Arts Junction for a wide variety of acoustic concerts, though at the moment their schedule is a little more crowded trying to fit in past postponements.
Case in point, next Sunday (October 18) when bluesman Mike Garner and multi-instrumentalist Robbie Laven will be having a third crack at a concert.
Mike released a new album Don't Mind The Rain just as everything on the music scene started to fall apart so this may be a chance to hear some of those songs. The album itself is a mixture of acoustic and electric blues. It features some top Japanese musicians on the electric songs but I reckon some of the best moments are acoustic ones with Robbie, including their take on Sugar Blues which features the surprisingly beautiful sound of mandolins soloing in harmony.
Mike and Robbie kick off at 7.30pm, doors open 7pm, Members $15, non-members $20. Rex Graveley will be playing a support set.
The quarry
And by extreme coincidence, a second band who have now been cancelled twice are having a crack at making it from Wellington to Tauranga for a third time on exactly the same day. The Andrew London Trio, purveyors of humorous swing tunes with an emphasis on the foibles of middle New Zealand, are coming to the Gallery at The Quarry Park at Te Puna, another of Rosie Holmes' concert series there. This time Andrew and his bass playing, singing wife Kirsten will be accompanied by saxophonist and general player of blowy things James Tait-Jamieson.
And there's big news from The Andrew London camp. Firstly they have just finished a campaign to raise money for the staging of a musical based around Andrew's witty songs, which will be created along with leading playwright April Phillips. Aiming to crowdfund $27,800 they actually achieved over $29,000, so there will be a full musical of Andrew's songs touring the country and year now.
Further to that, a book compiling 75 of Andrew's songs called Let's Talk About Me is due to be launched at the Wellington Bluegrass Society this Saturday.
Sir Geoffrey Palmer has written a foreword and political cartoonist Bob Brockie has supplied three new drawings, which you'll find along with photos of past and present collaborators and a short explanation about the origin of each song. It sounds great and will no doubt be available at their Tauranga show. It's an afternoon one – 2pm, $25, tickets from Rosie: waharaurosie@gmail.com or 07 5526291.
The factory
And time for one more. And it's once again on Sunday, October 18. If neither of those shows appeal, how about a trip to The Jam Factory to hear Lawrence Arabia who will be playing a solo show on piano? The Silver Scroll-winning musician probably needs no introduction from me but I should probably mention that you better get in quickly if you want tickets. They cost $25 and the show starts at 7pm.
Actually, the Jam Factory is really turning it on at the moment with an incredible slate of acts coming through. On October 16 it's songstress Anna Coddington, on 17 its local surf-rock with four-piece band Marmalade Skies, then Reb Fountain visits on 24 and to round the month off Caitriona Fallon is there on 30. Good to see live music (finally) bouncing back.
Now all it needs is for y'all to go and see it...