Daniel Hutchinson
From The Hutch
The Green Party has come up with a great solution to something – I'm not sure what exactly – with its new tax policy.
Basically if you don't already earn $325 a week, you definitely will now. The flip side is that if you have more than $1 million in assets, minus $50,000 worth of stuff you have lying around the home, minus your cheap car and minus the mortgage, you will pay for that.
People with more than $1 million – basically Aucklanders who have paid off their mortgage – there is a way you can recoup some of your losses – invest in a baby.
Canny investors will have just one baby because you get $190 a week for the first one. Presumably children get cheaper the more you have because you only get $100 per week for each one after that.
Anyway, one baby effectively brings in a Government subsidy, equivalent to the wealth tax of one per cent of one million dollars.
Some people will be quite happy to simply fork out $10,000 a year for the flexibility of not having a baby, others may be more entrepreneurial.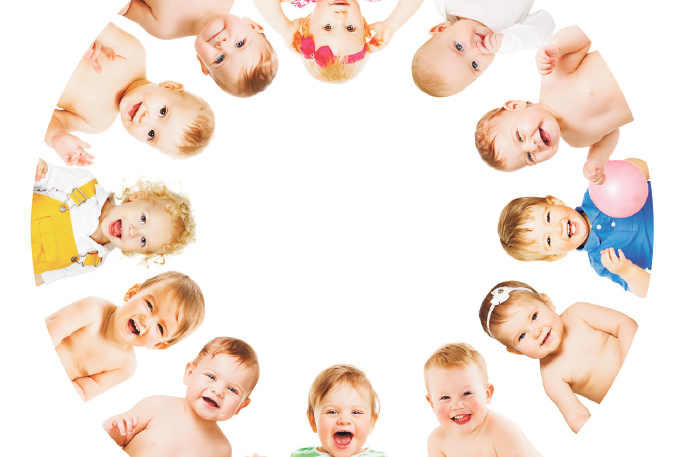 For example, if you have eight children, you will receive $890 from tax payers in addition to your minimum income multiplied by a factor that is calculated with your best interests at heart.
You will still need to be extremely efficient, but if you have two sets of bunks in each of two rooms, and grow your own vegetables even someone with an average three-bedroom house could get in on this.
Those considering this must install very high speed internet, to avoid being constantly interrupted by your small boarders. You will probably get a subsidy for that too and almost certainly a free computer for everyone.
Free holiday
While researching the subject of hefty Government-sponsored hand-outs, I noticed that thousands of people are getting two weeks of free hotel accommodation.
All you have to do is turn up at the International arrivals part of the airport. You don't even have to ask for your free accommodation – you are simply directed to a hotel and ordered to do nothing for two weeks.
Some would say that's not the best holiday in the world. The food is not always five-star, you can't go anywhere and you are not allowed to mingle.
But I disagree because this is a lot like the last time I went to Rarotonga. I twisted my ankle hopping off the bus that takes you from the Domestic terminal to the International terminal in Auckland. That meant spending the first four days of the tropical holiday with my foot up, reading books and sipping cocktails. Pure bliss.
So, if the government is offering free holidays like this, then I'm definitely in – moon boot and all.
This would also be a very sensible option for those locked out of the both the rental and the home buying market. See page 10-11 of today's paper for more on that.
Return flights to Sydney are crazy expensive at the moment for some reason but it is still marginally cheaper than renting a house in the Bay of Plenty for two weeks.
Snow days
One thing that really bugs me about the North Island is that you never get a snow day, unless you live in Waiouru or maybe Taihape – that's the place with the big corrugated gumboot.
Having lived in both Christchurch and Dunedin, I have had more than a few snow days, and unless your boss "kindly" arranges a 4WD to pick you up, these are fun – at least for the first day and as long as it doesn't knock the power out.
So, I think the Green Party should also include a policy that if people in Christchurch are snowed in and can't go to work – everybody in the country doesn't have to go to work.
That's only fair.
Anyway, given that winter has finally arrived with a vengeance and the ski fields are now open, the whole domestic tourism thing will finally make sense.
Skiing and thermal pools are pretty much the bread and butter of Kiwi winter activities it's just a pity it's so damned expensive.
The Green Party will definitely get my vote if they throw free season passes to Mt Ruapehu into the mix, plus some size 9 boots and skis please. And in order to ensure fair and equitable access for everyone, I'll need a Land Cruiser – the one with the eight seats.
Thanks!
daniel@thesun.co.nz