Winston Watusi
Music Plus
Some weeks things simply don't work out the way you planned.
Following a column talking about local studios and the types of albums they produce, I planned to review a debut album from songwriter Ian Gilmour this week. But, after so meticulous a set-up, my planning has been derailed. Or perhaps I'm just easily distracted by shiny new objects... So, apologies, I'll review Ian's album next time and this week offer a smorgasbord of those distracting new objects. Yes, it's another column filled with what we in the learned commentariat call "a whole bunch of stuff".
First thing I should mention is that the new Bob Dylan album landed with a weighty thump a few days ago. I find it hard not to reach for the often-overused word 'masterpiece'.
I'd certainly describe it as one of Uncle Bob's greatest.
For those wondering at my particular take on that cannon, I'd rate Top Bob as: Freewheelin'; Bringing It All Back Home; Highway 61; Blonde On Blonde; Blood On The Tracks; Desire; Time Out Of Mind; and now Rough And Rowdy Ways.
It is a dense, allusive album, not quite the cavalcade of characters and pop culture references that defined the epic opening single Murder Most Foul but close.
Dirty blues
There are the expected blues romps, with the band sounding dirtier and looser than even bar-room mode Rolling Stones, and songs that seem to place Dylan closer to Leonard Cohen than ever before: the beautiful I've Made Up My Mind To Give Myself To You is another Dylan love song that might also be a hymn of religious devotion, and Mother Of Muses with its reference to Calliope and creative muses again summons the late Lenny, from whom Dylan has just snatched the title 'Best Album By a 79-Year-Old'.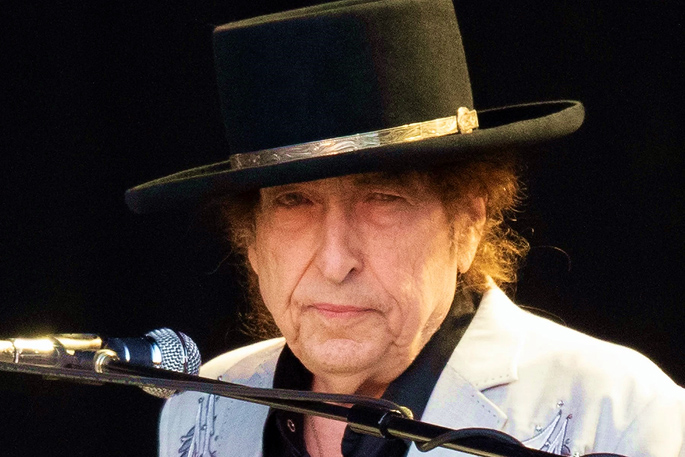 That 17-minute single, an obvious album closing track, is actually on a separate disc, despite the total running length allowing for a single CD. That's because Dylan has written another closing track, the brilliantly haunting Key West (Philosopher Pirate), wherein he eulogises about the Floridian island city, much in the way he mythologised Scottish highlands on Time Out Of Mind's eponymous closer.
There's a lot to take in; colour me awestruck.
Also new this week is Sean Bodley's second single of the year, as well as a video for the first one. Sean is planning to release a series of eight singles in 2020, each with distinct individual flavours.
First came Sunday Drive, and Sean has now added a "live" video for that cruisey guitar instrumental which you can find at: https://www.youtube.com/watch?v=rWdXuqJdzVE
It features Sean playing live in the studio over a backing track.
In a very cool move there is a link to Sean's Bandcamp page where you can download the backing track so you too can jam along to it.
Nice one Centurion!
Sinner
Sean's new single, Sinner, is also out this week, available now on Spotify, Apple Music, YouTube, the usual places. And as Sean promised it has a totally different flavour to Sunday Drive, being a full-on axe attack with shredding harmony guitars and a serious bass/drum accompaniment.
Finally, I wanted to mention a couple of gigs this Saturday (June 27) when there will be, I would guess, the largest number of bands playing in town since last year's Jazz Festival.
At Totara Street, with doors opening at 6pm and music at 6.30pm, $20 will gain admission to the Post Apocalyptic Ball, a fancy dress extravaganza organised by the inimitable Tauranga Music Sux Freedom Fighters. Music will be loud and wild and will be supplied by Shoutin Preachin, Echo Ohs, Rat Dickz, Hellbent, Nuggiez, Repairs, and Cindy. Suggested costumes include a 5G Tower, Wuhan Batman, Stalinda Adern and Jeff Bezos.
Earlier in the day, at the CBD's Our Place there will be music from midday with 20 young artists performing, including Louie Campbell, Paras, Brandon Sykes, Ignition, Odium, Emily Tattersall, Vegan Funk Machine and many others. Entry is by a koha, music continues till 8pm and of course, being at Our Place, there is plenty of food and drink close at hand.
watusi@thesun.co.nz