Daniel Hutchinson
From The Hutch
I have a bit of a love hate relationship with the internet.
It has revolutionised the way we store and access information but it has its faults as well.
You can attempt to cure your disease while ordering a pizza at the same time. Just make sure you type the keywords in the right fields.
News is available not long after it happens which is great for journalists and readers alike. Not so great if you are trying to slink away from the courtroom unnoticed.
My dad was a reporter for years and I remember well the clattering of typewriters in a room where every desk had an ashtray.
Internet news was just getting started about the same time I was. Weirdly enough the first newsroom I worked in had a strict policy on internet searches. This sort of activity clearly had the potential to distract employees from proper research and was confined to a single computer next to the electoral rolls and the court diary.
The distractions quickly won the day though and it is now widely accepted that hours every day are consumed by the depths and distractions of cyberspace.
You can find long lost friends, do a degree and tease people you don't even know – all at the click of a button and the twitter of fingers.
But there is something impersonal and unreliable about high-speed information and a whole cyber-world that is essentially dedicated to attention seeking. If you're looking at it, it has already won.
The printed word can't be altered or changed after it's appeared. If you want to get rid of it, you have to burn it. Now there's a statement.
Errors of information or judgment can simply be backspaced into oblivion in the wide world of the internet. Accuracy isn't as critical because it's easy to fix.
If you don't like what you read, you can always find something more palatable in the next blog. Basically, you can feed your own agenda and not only that but most of the social media and online advertising giants will keep feeding you what you want too.
So really, it's hard to say if the internet is providing us with knowledge or just serving up the same narrow thoughts over and over again. I mean, who persists with reading an opinion they don't like just to understand the reasoning?
So, I was pretty interested to see a recent report from Neilson this week that shows people are turning away from electronic reading – at least in the area of books.
Despite significant investment by publishers in digital formats, ebooks still only make up 7.2 per cent of total trade and education sales in New Zealand. And that's a decrease.
Physical book sales increased by 7.1 per cent last year while e-books reduced by 4.2 per cent.
As someone who spends more time looking for movies to watch on Netflix, than actually watching them, I totally understand this. A book is an investment in time and I have a sudden urge to read one.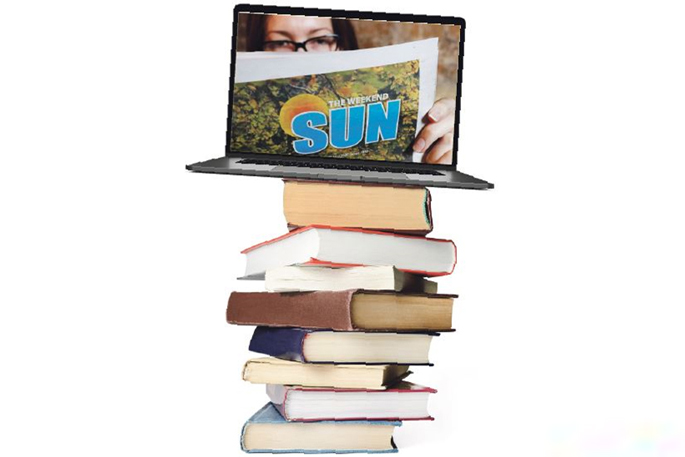 Making changes
So, while we are on the subject of change, I had a great conversation with a recruitment adviser this week.
Now, I've been looking for a better job for about the last 20 years, but this wasn't why I talked to Bernadette. You can see the story on our new business pages in The Weekend Sun (p16-17).
I'd heard she might be able to provide some advice for those who find themselves without one altogether.
She basically says it's traumatic losing your job but there are still lots of things you can do and you should aim to be better off at the end of it.
Nothing sharpens the mind more than suddenly having no income and some of the best ideas arise from hardship. Here's hoping for a multitude of new start-ups out of all this.
So this week, like most weeks really, we are honing in on the good things happening around the place while supporting those who are finding it tough.
I love the Fat Brothers on pages 6-7 today and the rush to rescue animals on page 3.
Make sure you check out John Little's big story on p12 – 100-years-old and plenty to talk about.
So, switch off your devices (unless you are reading this online) and enjoy a good, old-fashioned browse through your free newspaper this week.
daniel@thesun.co.nz