Daniel Hutchinson
From The Hutch
There is a little bit of peer pressure at the moment to take a holiday and 'explore my own country'.
The problem is, who actually feels like going anywhere in the last few weeks of autumn?
I guess I could head down south and watch the leaves falling off the trees. The South Island high country is pretty spectacular at this time of the year but it's probably peaked already.
The tourism industry calls this the shoulder season – the bit between being cold and being warm. There is actually two of them. The other one is in spring, if you hadn't worked that out already.
When winter does roll around, there are wintery things to do like skiing and hot pools and drinking mulled wine by a roaring fire.
But, usually at this time of the year we have simply resigned ourselves to the fact summer is over and winter is around the corner.
Shop 'till you drop
I strongly suspect, people's main priorities will be shopping over the next few weeks.
For all of the hype surrounding online shopping – the ability to shop from the comfort of your own home, competitive prices, etc, nothing beats an actual shop.
It is completely unrewarding purchasing something you haven't physically browsed for and then waiting several days for it to arrive. Even when it does arrive you can never be sure what's in the box.
In fact the scourge of online shopping ruined my last trip into the garden. Those brand new, medium sized gardening gloves would have fit a medium sized ogre perhaps.
But I'm not Shrek and pruning fruit trees with floppy fingers is a challenge, to say the least.
To add insult to injury my new, too-big socks slid all the way to my toes and then just stayed in my gumboots when I kicked them off.
Disappointing.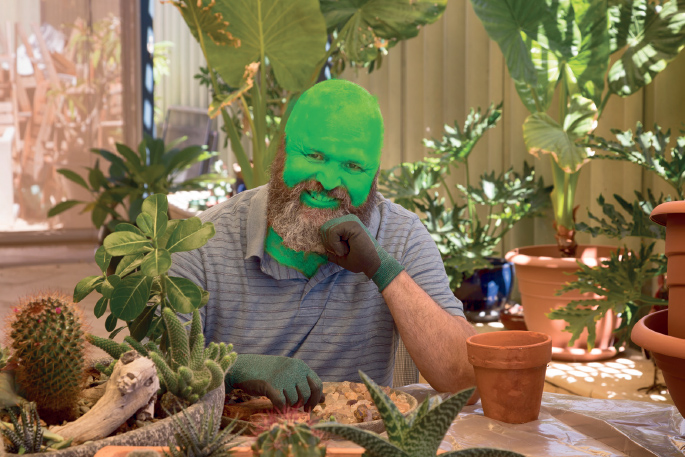 Shop local
There has been a lot of talk lately about 'shopping local' which I think is probably aiming a bit low really. I mean, where else are you going to shop? People are going to shop at the most convenient place anyway so it's hardly a big gesture.
What is a little more aspirational would be to target those places that we love and couldn't do without. Those places that have served us well in the past. Those places that match our values and invest back into our community.
I'm not just talking about the pub!
Spread a bit of cash around some of the smaller businesses. It is going to take a little longer than doing all your shopping in one place. But it's not like there's much else to do – you might as well do the Grand Tour of small business and put your money where your heart is.
Budget 2020
Now, the budget is released at exactly the same time this newspaper needs to be at the printer. I'm not sure why we weren't consulted over this, but there you have it. Big announcements are always timed to suit the six o'clock news and the established media – or the disestablished media if you have been following the shenanigans over the past few weeks.
So, I'm just going to go out on a limb and guess that the budget involves throwing money around like a toddler with spaghetti. I wouldn't be at all surprised if the grumpy old Fourth Estate gets a big handout too.
But nobody cares about that. This is the 'Jobs Budget' and I'm looking forward to seeing what jobs we are all going to have now that our old ones are toast. I'm going to put my best 'serious face' on now and say that money needs to be spent on industries and projects that are going to pay it back to their communities long after this pesky pandemic has passed.
The popularity contest
The Government seems to be winning the popularity contest for its handling of COVID-19 so far. Who would have thought being locked in a room and lectured at 1pm every day would be such a vote-grabber? Perhaps it's Stockholm Syndrome, where the hostages start to relate to their captors? It's an ironically named syndrome really, because the folks in Sweden appear to be the last country in the world willing to give up their lattes and public yoga sessions.
Low confidence
One organisation that is not winning the popularity contest is the new Tauranga City Council, according to the Annual Residents Survey, tabled this week at the Finance, Audit and Risk Committee.
It seems we have become about one-third less satisfied.
The overall 'Level of satisfaction' has dropped from 66 per cent to 47 per cent, based on the survey carried out in February and March, 2020.
It's a weird sort of a survey really. Usually people only ask you if you're satisfied because you have a grumpy look on your face but, in this case, satisfaction is split into three broad areas: "The perception of value for money has dropped from 50 per cent to 41 per cent and driven by a decline in the perception that annual property rates are fair and reasonable.
"Satisfaction with service and facilities decreased from 72 per cent last year to 64 per cent this year and reputation (which includes leadership, honesty and financial management) has dropped from 46 per cent in 35 per cent."
I feel less satisfied just reading that so I might go and lock myself in a room now.
daniel@thesun.co.nz