Winston Watusi
Music Plus
There are two sides to Tauranga.
It often seems – possibly with good reason – that we're locked in the musical mainstream, an unthreatening mixture of jazz, blues, folk and cover bands, with a smattering of country and classic rock that probably sounded exactly the same in the seventies.
Within this there are certainly highlights: The Arts Festival programme has just been released and has a pile of great concerts. They're a well-chosen selection for Tauranga and, as suits the city, pretty middle of the road. I don't mean that as an insult, just a description.
Woman singers are front and centre, with Tami Neilson, as well as Nadia Reed and Reb Fountain, and bluesy award winners Milly Tabak and The Miltones. Blues singer Greg Copeland follows Big Daddy Wilson here from Germany, while Scottish band Shooglenifty combine folk and modern grooves. Meanwhile, something more left-field comes from singer-songwriter Anthonie Tonnon's synthesiser/video presentation and comedy country act Wilson Dixon.
I'd get in quick as I suspect most will sell out.
Underground
But there is another side to the music scene. If you've discovered the Facebook community that goes by the name Tauranga Music Sux you'll find a musical underground in the Bay that, despite it's lack of visibility, is pretty healthy.
You might wonder why I don't write about it more. In all reality, I'm not convinced that the readership of the Sun – you fine folk looking at this column right now – are really into young alternative music. I may be wrong. Do tell me, by comment, letter or email if I am.
(Also, I might mention, the good folk at Tauranga Music Sux actually asked me not to mention a couple of their shows. Staying off the radar with OHS, licensing or other authorities might have been an issue.)
That's not a problem next Saturday (August 17) when the Loserpalooza Festival, a huge one day bash featuring 28 bands from around the country, is happening over 12 hours at The Mount.
There will be two stages at Totara Street, running from midday, and a smaller stage down the road at The Voodoo Lounge kicking off at 8pm. It costs $40 and all proceeds go to Lifeline to support their much-needed counselling and helpline services.
Let's look more closely. Of the 28 bands, I should 'fess up right now, I've heard of only eight. I've actually heard in person only four. So – damn! - this should be a blast. A day of new music, none of it outstaying its welcome, any of which could blow minds.
How about some recommendations?
Recommendations
Firstly, the band with the best name: Ayn Randy. Shrug at that, Atlas! They come from Wellington and comprise Bonnie Randy (guitar/vocals), Liz Randy (guitar/vocals), Tanya Jeffrey (bass/vocals) and Kitt Randy (drums). Expect a raucous package of punk rock from a band with the kudos of having opened for the Foo Fighters at Westpac Stadium last year.
Or try local duo Grown Downz, a brother and sister act making a name for themselves and predicted to go on to great things with their unique brand of skate punk 'n' roll.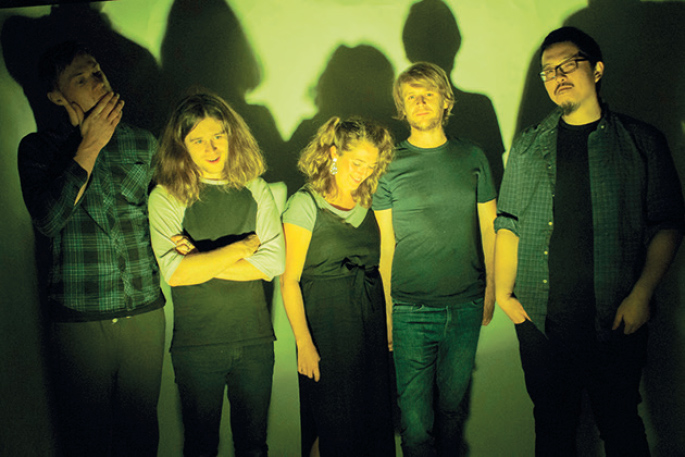 And from the remains of surf punks X-Ray Fiends and Shoutin' Preachin' come an even more untameable beast called Ounce, a band with two drummers which has been described as Black Sabbath covering Can.
Then there's new wave/cow punk from The Contenders and the amazing Diehards of Deep Dish, a pizza-obssessed collective describing themselves as "Tauranga-based slice lords" who are currently recording a debut album on which every song is a homage to their favourite food.
And, running out of space, don't miss Edward Gains and the Human Remains or local heroes Threat.Meet.Protocol.
Tickets are available on the day; here're the rest of the bands: Repairs, Flogging a Dead One Horse Town, Mason Clinic, St Klaeds Computer, Nuggiez, Bulk Bogan, Hard Throb, First Move, Abysm, Rat Dicks, Hemordroid, Jim Jones and the Peoples Temple, YdoubleR, Dad Jokes, The Dead Man 66, No Brainers, Ilicit Wah Wahz, Contenders, Tooms, The GC's, Dateless, and Dead Simple.