Do you think opening up the Elizabeth Street parking building will help with parking issues in the CBD?
VOTE
RESULTS
Home
>>
Publications
>> Letters to the Editor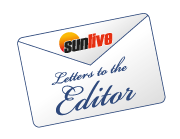 A number of letters have recently been printed in The Weekend Sun concerning the Tauranga Harbour Bridge and the removal of past tolls. For the benefit of the growing population of the Tauranga District it is appropriate that they become familiar with...
read more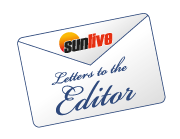 I'm fed up with society blaming pensioners for this country's financial woes. We've done our bit for God, Queen and country, built this country, paid our taxes, still do, fought in wars that benefited no-one and never will. Too many...
read more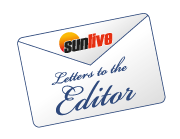 The time has come for some areas of Papamoa Beach to be designated 'Dogs to be leashed in this zone' during summer – during December, January and February. Each zone could be 100m long and situated out from popular car parking areas. For...
read more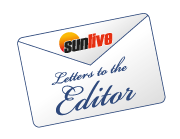 The annual National Poetry Day, 2016, hits New Zealand today, August 26, and the power of poetry will be unleashed nationwide with about 100 events and a wide range of poetry competitions scheduled. So what dramatic poetic feast can we expect in Tauranga?...
read more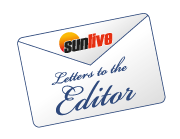 The recent Maori Fisheries Trust advert in The New Zealand Herald this month titled 'When is deal not a deal?' is full of arrant nonsense claims. The Sealord 1992 deal skewed the terms of the Treaty of Waitangi - the legitimate Maori version...
read more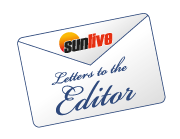 "HULLO AUSTRALIA!!!! – anyone home?" Seems not – the world jingoism champions are strangely quiet. Could it have something to do with "the best cricketers in the world" being slapped around by Sri Lanka? They carped...
read more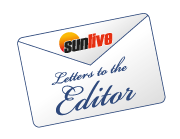 Re: 'D-Day approaching for council build decision' (The Weekend Sun, August 19). The impending CBD/ Tauranga Civic Heart project decision, to be made on September 6, I personally believe that major decisions such as this should be delayed...
read more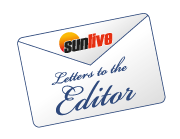 With the success of the children-attracting features, especially the Hairy Mclary statues on Tauranga Waterfront, the decision to give these youngsters - including toddlers -step access to such a dangerous stretch of water is negligent. A safety feature...
read more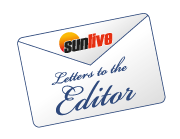 A few years ago my walking group did a wonderful walk from Aongatete, across the Tauranga Harbour, to Matakana Island. On the Matakana side of the harbour, the sea floor was covered in beautiful lush green sea grass, rolling with the tides. It really...
read more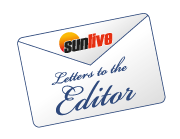 Re: C Mudgeon's letter 'Examples of needless, idle conversation in our lives' (The Weekend Sun, August 19). This letter relates to the writer's objection to someone being nice, civil, to them at 8.45pm at the checkout. One wonders...
read more
Ice and snow on the Desert Road. Photo by Matt Rossiter. Send us your photos and stories from around the Bay of Plenty. Email: photos@thesun.co.nz