Do CCTV cameras deter people from committing crimes?
VOTE
RESULTS
Home
>>
Publications
>> Letters to the Editor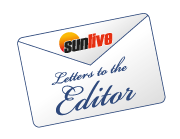 On Monday one of the worst messages of all time was sent to would-be child abusers in this country. If you commit murder you can get away with. The case of three-year-old Moko Rangitoheriri, being tortured and cruelly abused over a period of months by...
read more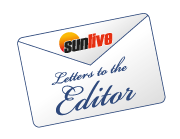 What a 'hole' lot of rubbish the new roading on State Highway 2 from Wainui South Rd to Sargent Drive has turned out to be. Months of being patient with the brand new seal being put down and the ever popular 'cheese grater' safety...
read more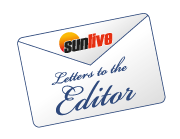 When viewing 'The Nation' on TV3 on June 26, I was stunned to hear Marama Fox's verbal invective towards Dr Axel Gietz, representing Imperial Tobacco, who was brought from the United Kingdom to debate the tobacco industries' view. The...
read more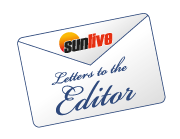 We don't need a museum in Tauranga, nor do we need a monstrous memorial to someone's bad taste as per a new council office building. For goodness sake the last time I was in Auckland's museum you could count the number of people in there...
read more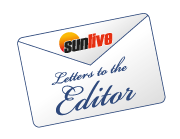 Re: Toxic mould at Tauranga City Council buildings. The short answer is we, the citizens of Tauranga, would like some independent proof! I refer to the claim by our city council that the council buildings are not useable because of toxic mould brought...
read more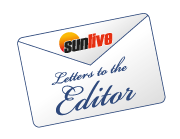 Re: offering options for Mount's i-Site dilemma (The Weekend Sun, June 24). Continually, during the last three to four years, we've heard loud criticism regarding the closure of the Mount iSite by the council. Only lack of research, bias and...
read more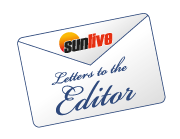 I was surprised to read the ANZ bank is closing it's Greerton branch. This is going to be very inconvenient for customers who will have to go to 11th Ave or Tauriko. I would have thought Greerton is a far better place for a bank than Tauriko. There...
read more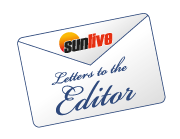 Subsequent to the Brexit result it was reported trillions of dollars were lost on the share markets. What happened to them? Were they burnt, destroyed, did somebody take them? No, they never tangibly existed; they were notional dollars. We live in a surreal...
read more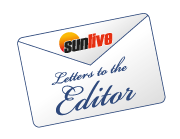 The Mount's i-Site was shut down in 2011/2012, despite howls of public protest, and re-sited onto the Passenger Wharf with a 'defacto' I-Site information bureau at Mount Domain office – an invisible, useless location for visitors...
read more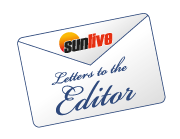 I'm very concerned about the amount of silt that has been stirred up by the dredging at the Tauranga Harbour entrance. All the seaweed and rocks around the base of the Mount are being smothered. I saw a seal yesterday trying to fish in the murky...
read more
A calm Bay day. By Daniel Hines. Send us your photos and stories from around the Bay of Plenty. Email: photos@thesun.co.nz